QuickSUPPORT All-Inclusive Plan
QuickPractice On-Line Training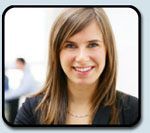 Personalized Interactive Training
Give your skills a quick start with QuickPractice's personalized,
interactive on-line training sessions. In three, weekly, one-hour sessions (Tue, Wed, Thu) our trainer will guide you step-by-step through all of the features and show you exactly how to use them. Attendance is limited – so you receive personalized attention to your questions. Training sessions begin at 2:00 pm EST.


Click here to schedule training today! There's no obligation and it's part of the free trial period.


Topics Covered:
Tuesday
Creating a Practice
Entering Codes
Entering Insurance Carriers
Creating New Patients
Help Menu
Maintenance
Wednesday
Charges
Payments
Insurance Billing
Patient Billing
Thursday
Reports
Practice Info
Preferences
Appointment Calendar
Additional Features of the Professional program
Clients praise our interactive training sessions…
"Very good! Just the right amount of time and information to absorb in one day.
– Dr. Poppell, Poppell Chiropractic, SC
"The busy routine of checkout necessitates quick, smooth transitions from screen to screen in order to get patients on their way. It was helpful to learn the concept of working from the patient info screen to help facilitate this."
– Mary, Office Manager, Brattleboro Naturopathic, VT
Expect Everything
from your
QuickSUPPORT

Plan
You won't be disappointed!

Deciding on the best software program for managing your practice is not an easy job. Many companies will nickel and dime you to death with "pay-every-time-you-need-it" support. QuickPractice has a different philosophy: pay one time for unlimited support and save hundreds of dollars and thousands of headaches every year.


Monthly Plans starting $49
No hidden costs or fees
All-inclusive support plan costs hundreds of dollars less than competitors' plans
QuickCONNECT safely connecting to your PC to assist you
Unlimited, state-of-the-art Technical Support
Unlimited training for current/new employees
Software Upgrades and Updates are included saving you hundreds of dollars annually
Professional Practice Management Advice
Regular Updates reflect recent changes in the medical field
QuickCONNECT


It's just like having our support rep in your office.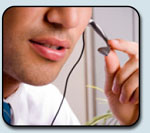 Ever tried getting an answer to your computer question over the phone only to become frustrated because the support rep cannot see your screen, and is giving you instructions to click what you don't see? Even worse, your office is busy, and your staff does not have the time to navigate through screens and try to find what the support rep is talking about. You need help in a fast, convenient, and easy manner – QuickCONNECT is at your service.
QuickCONNECT


Included in your support plan at no extra charge

Whenever you need help with your QuickPractice software, you will get help immediately. QuickCONNECT uses your internet connection to connect your computer immediately to our support rep's computer, allowing the rep to see the screen on your desktop and remotely control the mouse and keyboard on your system. It's just like having the support rep sitting in your office with you. You'll talk to our rep on the phone as he shows you step-by-step how to transfer files, repair data, answer your questions and show you how to use the latest features in QuickPractice. The ease and convenience of QuickCONNECT will increase your staff's productivity by drastically reducing employee training time and virtually eliminating frustration and confusion. Our customers love this service!
QuickCONNECT
means quick answers and quick solutions
Want more info? Call 800.676.3279
---
Technical Support Hours
Our in-house technical support staff is available by phone , 516-745-0888, Monday-Friday, 9:00 am – 7:00 pm EST.
Via Email: support@quickpractice.com